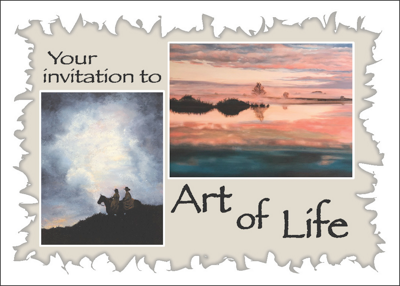 Art of Life Charity Art Event
We regret to inform you that our last event of the years has unfortunately been cancelled. We will try again next year! Thank you for your continued support.
Presented by Hospice Visions, Inc., 6th Annual Charity Art Event to Benefit "Visions of Home" Hospice Home.
Hilton Garden Inn
1741 Harrison St. N, Twin Falls
October 15th - October 16th, 2021
Open to the public at NO CHARGE!
Please join us in taking the Art of Giving to a higher echelon by attending our "Art Exhibit with a Social Conscience." At our "Visions of Home" hospice home, residents receive round the clock comfort, care, and love – every step of the way, regardless of the patient's ability to pay.